I think that's all I can think of when it comes to June 2022. I will trust the process
June started with house search. Infact I was due to move out from where I was staying. I even paid for the gym that I wasn't sure I was going to keep up with. After intense weeks of searching, I found a place. Yaaaaaay. Getting it wasn't so easy. I paid for the full house without any hope of getting housemates and I didn't see the place before paying my rent and deposit. It was based on faith and just pictures. I was that desperate. The housing system in Ireland never just gets better.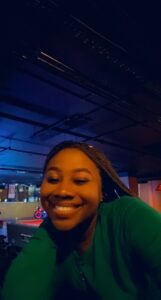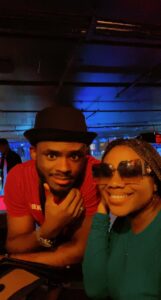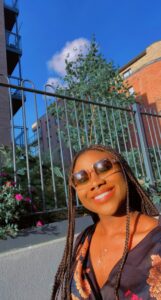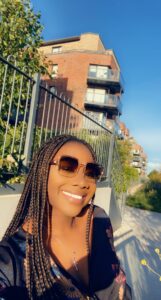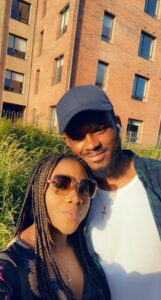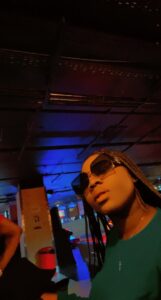 I eventually moved in the second week of June which was stressful af. The house was brand new so I had to buy everything from the scratch. This house is the best I've ever lived in, in terms of infrastructure. I didn't know I was coming to live like abroad people. My room has a balcony and a very large window/ door which is 100% transparent. Worst part is that I'm not even allowed to have curtains fitted just the blinds that came with the room. Hey God. How will I cope with the view of my room and the whole house to the world? I had to rearrange my room to reduce the view from outside. As God always comes through for me, I had two housemates before the day I moved in. I had my one year anniversary. It was everything I hoped for. I planned it in the best way ever and it fell on a bank holiday. By the way PM me for your weekend getaway.
It took days for me to keep arranging my things and still buy/bring things over.
In my previous company, my colleagues were getting emails that the contract has to be enfin a few months. My company paused hiring directly for like two weeks. After the two weeks, it was increased to indefinitely. At some point, they rescinded all the offers that was given. I started getting scared low-key and got so worried about my job because I just moved.  I was part of the last set of hired employees.
Few days after I moved into my new place, during my break time, I decided to just arrange my things. Ghen ghen ghen, I saw a slack message from one of my colleagues if I've gotten the mail. In my head what mail? I went to check my work inbox. I almost fainted. Now the heading of the mail read: A most difficult decision from the CEO. I couldn't read past that heading before I heard my chest beating so hard and loud. I was in severe pains already. Moving to the first paragraph,
"Today I am making the difficult decision to reduce the size of our team by about 18%, to ensure we stay healthy during this economic downturn. I want to walk you through why I am making this decision below, but first I want to start by taking accountability for how we got here. I am the CEO, and the buck stops with me. "
I started crying o. I couldn't continue. The previous day, I had a 1:1 with my manager where she said I should be more proactive. In my head, she could have just told me I was leaving Coinbase. This was a dream job for me. I was still receiving congratulations. I just got a place with high rent, i just applied for visa the previous week. I was confused, sad, disoriented, mad and disturbed. Didn't know what to do or how to react. I called my parents and started crying. They were like if I'm leaving then it's fine and I can always get another job. My mum was like she did thanksgiving for my job so I can't be laid off. I don't think they understood what was happening. I wouldn't be able to get my work permit. I had less than a year to get a job that was going to sponsor me. I started my cry all over again.
My manager asked us to join a meeting on Google meet so be can all be together in this difficult time. My manager said she does not know who was going to leave the company and who is going to stay hard it was very emotional for all of us because nobody knew whose job was impacted and nobody knew who are still going to remain at the end of the day my manager said she was going to give us referral she had referral from Facebook and other companies has worked previously and even if she leaves she loves us.  She had absolutely no idea about what's going on and she wishes no one lost their job in my team.
Eventually while we're still on the call the first guy got his email that he has been laid off. He joined like two weeks before this whole drama. Someone else did on the call too. At this point my emotions were heightened. I called a few of my friends. Some of my colleagues didn't even know what was going on. Some were sleeping, just waking up, taking lunch break, etc. Coinbase was trending on Twitter. My phone was ringing with both the well wishers and those that wanted to confirm if I still had a job.
After two hours I got an email that's read your status of employment has not been impacted I think there's like the best email I've read in recent times. These words were written in bold: I am pleased to confirm that your employment is not impacted.
I don't know the criteria used to own the people of all I know is that I was super super grateful for that I still had my job. Low key I developed anxiety because I wasn't sure if they were going to tell me that I lost my job the next month or before the end of the year. I sha did thanksgiving. I felt really bad for people that lost their job.
The next week I got my Schengen Visa to Netherlands. I was excited to be seeing my friends in Europe and Ruth coming from Canada for this summer break.
June ended with good memories and a barbecue party. My summer is going to be lit. I can feel it in my bones and in my bloodstream.