So I almost cried today because of one annoying conductor. I told uncle where I was going to stop, he was more interested in taking my money than knowing my direction. I noticed he was passing another route because of one insignificant traffic. I kept on reminding him where I was going to stop, he started arguing if I know Lagos or his job more than him. I said 'okay o'and kept observing before I'll reach Ogun State. At a point he asked me to come down at the middle of nowhere that my bustop is far at the back. I was too confused. Other passengers did not even say anything. I felt like a betrayed. He basically ordered me out of the bus that he's in a hurry. Infact the bus was slowly moving when I jumped out. I had to spend extra money going back to my destination. In my mind I'm like "Is that how you people use to do"? ? E pain me, tbh I almost cried sef because I was running late. I just had to be a big girl and let it go.
When I came few weeks ago, I was forming Uber and Taxify. As per why should I struggle to get a bus when my personal driver can come and pick me. Nobody asked me to join the league of yellow bus jumpers. The traffic alone doubled my fare. I gradually became razz. I'm like I've joined the struggle team. In Portharcourt waiting for a cab or bus for like 20minutes was bad. Here in Lagos, 2hours and still counting with close to 200 people waiting for that one space with you is hell. That 'Rush Hour' ?. I can remember my English teacher, Mr Ore back then in school explaining the Rush Hour. I thought it was jokes and he wanted to just make the class laugh with the whole Molowe gist. But this is real. Mehn the struggs is real

If you want to form inside the bus, you're on your own, better go and look for G-Wagon because your seat mates are probably carrying basket of tomatoes or crayfish from the market, going for wedding with paper-like ashoebi material spiced up with this very strong 'aboki' perfume and matted with sweat. If you're looking for true love inside the bus, you're also on you're own. That's when you'll know that wearing tie and suit doesn't guarantee you being a gentle man. That 50 naira change will definitely be fought for. Or the part where your bus will stop at the middle of the highway or even third mainland bridge. Issa pushing something. Basically all the buses are expired except maybe the BRT, so you have to pray that today won't be your day where the vehicle you entered will develop problems. Especially when it came as a final hope.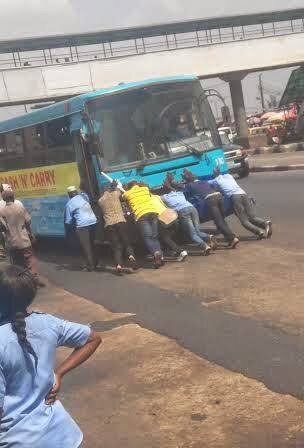 I remember going to the market with my two friends, on our way back this perverted fellow sat down between us and completed the row of four passengers. The next thing I felt his hand wandering and his head almost on my shoulder. I just shrugged thinking he was just stressed. Under two minutes he brought his filthy hands and kept it on my legs. I'm like 'Edakun, who is this horny one that can't wait till he comes down. It's not me somebody will use for something light'. I tapped him and warned him to sit well and arrange his hand incase they had a mind of their own or his motor neurons weren't functioning. He apologized, when we got down my friend told me he also brought his hand to her boobs then she slapped it away. You can imagine.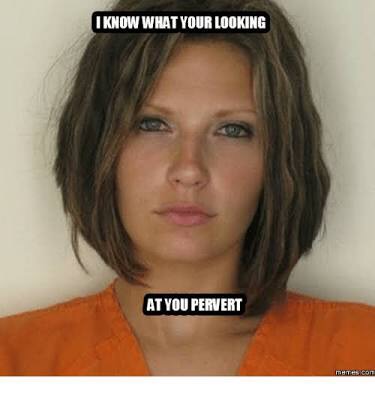 Everyone is always angry on the road. Finding a polite person is like looking for an oasis in the desert. I have decided to wear my angry face whenever I use public transport. I think that's the only time the conductors can relate to you. Most people have not heard me speaking pidgin. Believe me when I tell you I'm a pro all in the name of forming hard and tough. Whenever I'm in that traffic where you'll notice the colour of shirt everyone is putting on, the number of grey hairs on your seat mate's head, how the bus looks like a container with wooden fixtures as seat, etc, I remember all the times in primary school I took sitting like a queen inside the car for granted and I start daydreaming about my life without this stress. Ofcourse I'd be out of my reverie when someone shouts 'Owa' and back to the reality of my half-bum space.