My makeup life has been a bore, God knows I've tried my best to flee from the novice zone ?????? thanks to this 'buriful' lady I'm featuring today, Nehita Ojemoron. She is someone you'd love to meet, my bestie ( not so sure anymore ? but she's more than that), well she's really cool both in her relationship with others and her makeup creation. The first time I saw her professional work unmediated was during my parents wedding anniversary when she did a complete make-over for my mum ??. She's really good at what she does and has complete passion for it. Well let's go through her life as a makeup artiste, her opinion on certain issues, challenges, etc. You can reach her on Instagram-makeuprosdion or follow her page on Facebook- House of Rosdion.
1. Who is Nehita? How did you start your makeup? and tell us about the name 'Rosdion
Nehita is God fearing, innovative and creative. I coined the name from my mum's name which is Odion and my name, Roseline which gives Rosdion. The full name is House of Rosdion Beauty (where beauties are defined). I started when I was in university during the Asuu strike in the year 2013. I had to do something that period that's was when I went fully into makeup artistry.
2.Can you tell us what makes you a good fit for this particular makeup artist position with the competition being so tough?
Makeup artistry is an art that deals with the facial features of a human. It is more about concealing the plus and highlight the minus. In a simple term it deals with concealing those areas on the human face that is not pleasing to the eyes and highlighting those beautiful features on a human face. As a makeup artist you need to understand the human face shapes in order to define the look of your clients and this is what makes you a good fit for this profession. You need to go the extra mile to please your clients and those who see their face beats. This is what I have put in practice for so many years. Funny enough I meet more people who tell me to please teach them than the traditional facebeats for occasions. This has made me stand out in the competitive market in makeup. In summary you need to pen down your vision, mission and purpose when going into this kind of business. You need to ask yourself what can I do to make my makeup standout in the midst of the crowd. In other words you need to have a signatory either in the way you define your brows or in the application of eyeshadow and so on.
2. Why did you choose this profession/ what fascinates you about this profession?
As a teenager I grew up watching the way my mum applied her lipsticks, drew her brows and struggle to get her head gear done. Sometimes I ask myself this question 'will I end up struggling to dress for a party when I get to that age'? I was like hey no! I can't be like my mum that sweats on her done makeup to fix up her head gear. That's when I decided to learn an easy way to apply makeup especially to help my mum wear a beautiful head gear. So before I started learning, I have already developed a passion for it. Makeup is all about creativity and you need to be passionate about it in order to be innovative when it comes to achieving a flawless look in few minutes.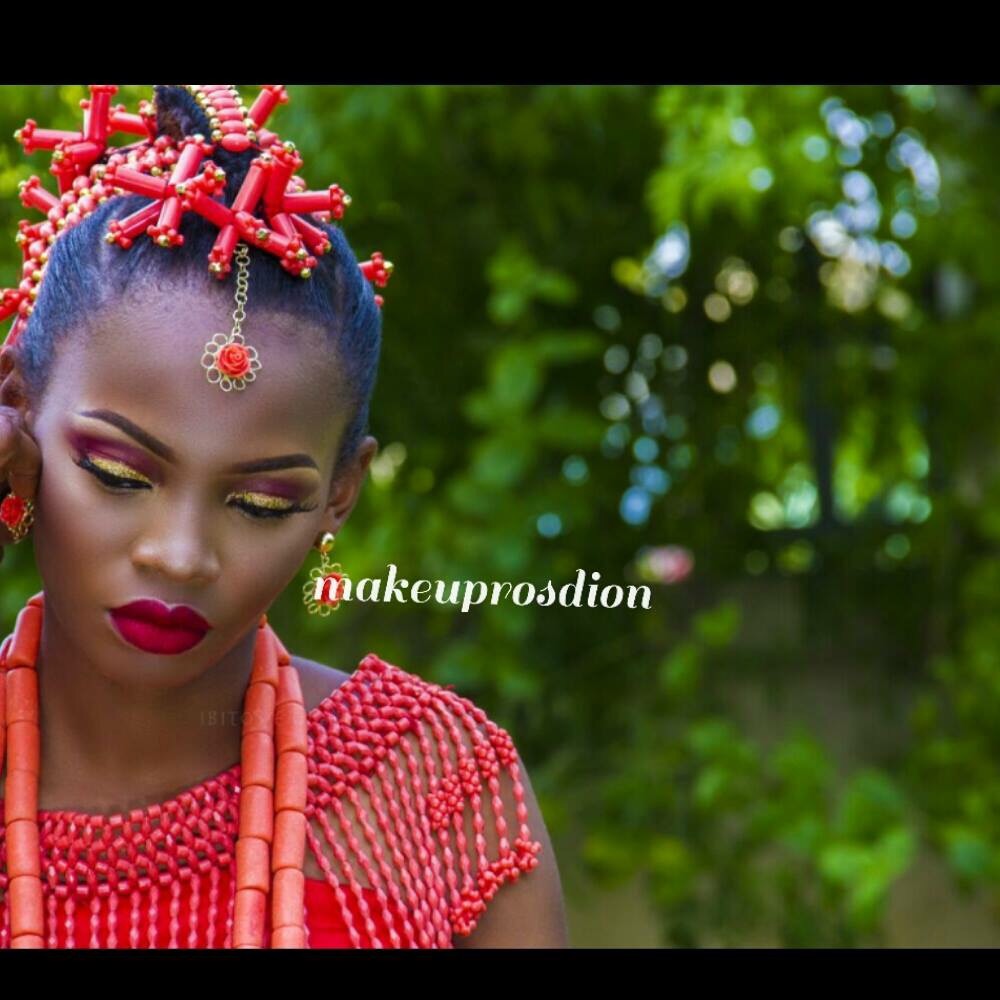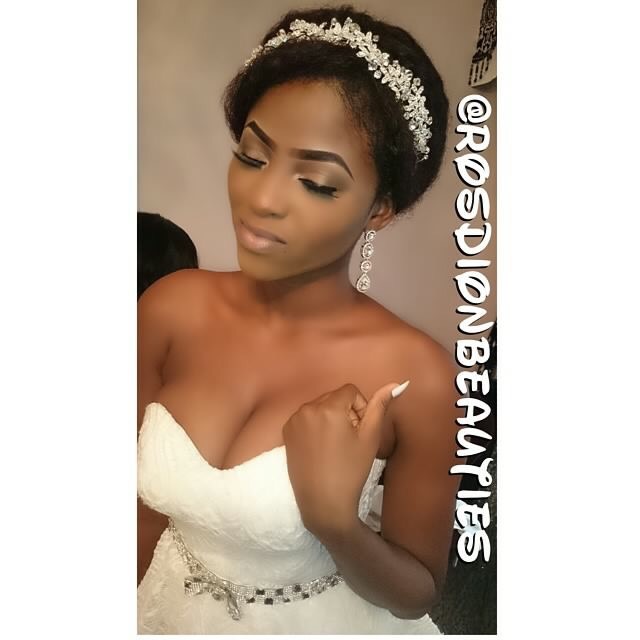 3. What are the biggest challenge makeup artists have to face?
The first challenge you face as a makeup artist is getting quality products. This is because in this part of our world people are more particularly in products quantity than quality. You see different fake products every where. So to get a quality one you need to be observant of the store you step in to get your products because it is difficult to differentiate the fake from the original. So I advice ladies to go to registered stores to get their makeup products more especially for those with sensitive skin type. The other challenges include wearing a makeup on a client that only got 15mins to spare, going to a lady's house that you have never come in contact with because your security has to be taken in consideration and so on.
4. If a customer asks for a style that you are sure would not suit them, how do you convince the customer to go otherwise?
O yea that's is another challenge in this profession. You need not to argue with your clients. Give her the look she wants and let's her see the outcome. This can be achieved by beating the eyes only (i.e applying Eyeshadows, eyeliner and mascara).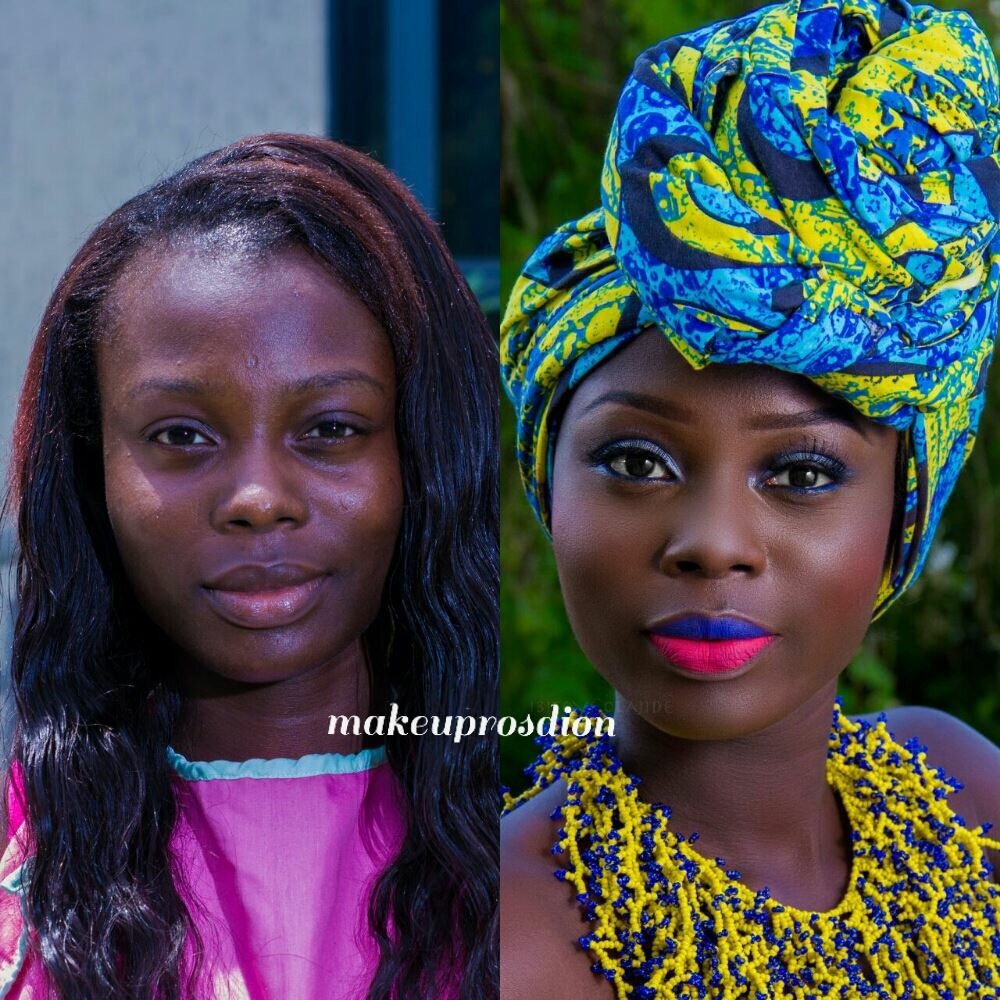 5. How do you prepare dry and oily skin for foundation makeup application?
For a dry skin you need to apply moisturizer then others like primer can follow. But when dealing with an oily skin you need to avoid products that are oil based and get water Base products. You don't need to moisturize the face because is already oily. What you need is a long lasting oil matiffier and then primer
6. Do you have any experience in cosmetic retails?
O yes! I am a makeup consultant. I help in getting products that are suitable for your skin type and affordable for you.
7. Tell me about your experience as a makeup artist?
My experience as a makeup artist is that there is constant change in our fast growing world. New ways are being discovered to achieve a flawless look in few minutes let's say 15mins. New products are being launched into the market on a daily basis. Also the geometric change in price of the makeup products.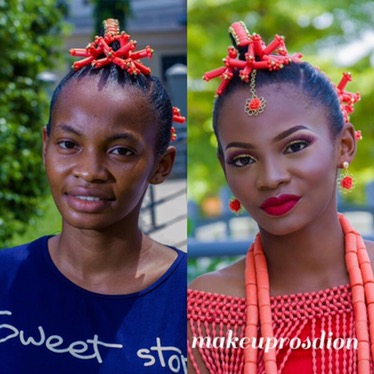 8. Do you apply makeup for special events? Name some you have covered?
Yes, I do that all the time, have covered for my clients wedding when I had to makeup the bride and her bride's maids even sometimes the husband, birthdays, wedding anniversaries, models for fashion shows, etc.
9. Two cosmetic products you use on regular basis
As makeup artist we are advised to go for brand names but in addition I go for tested quality products. So I don't have a particular product name I go for.
10. How often do you clean your tools
I clean my makeup tools at least twice in a week to kill any harmful bacteria. Immediately after use, I just apply facial wipes to clean off the eyeshadows and concealing brushes to prevent the breed of bacteria on it.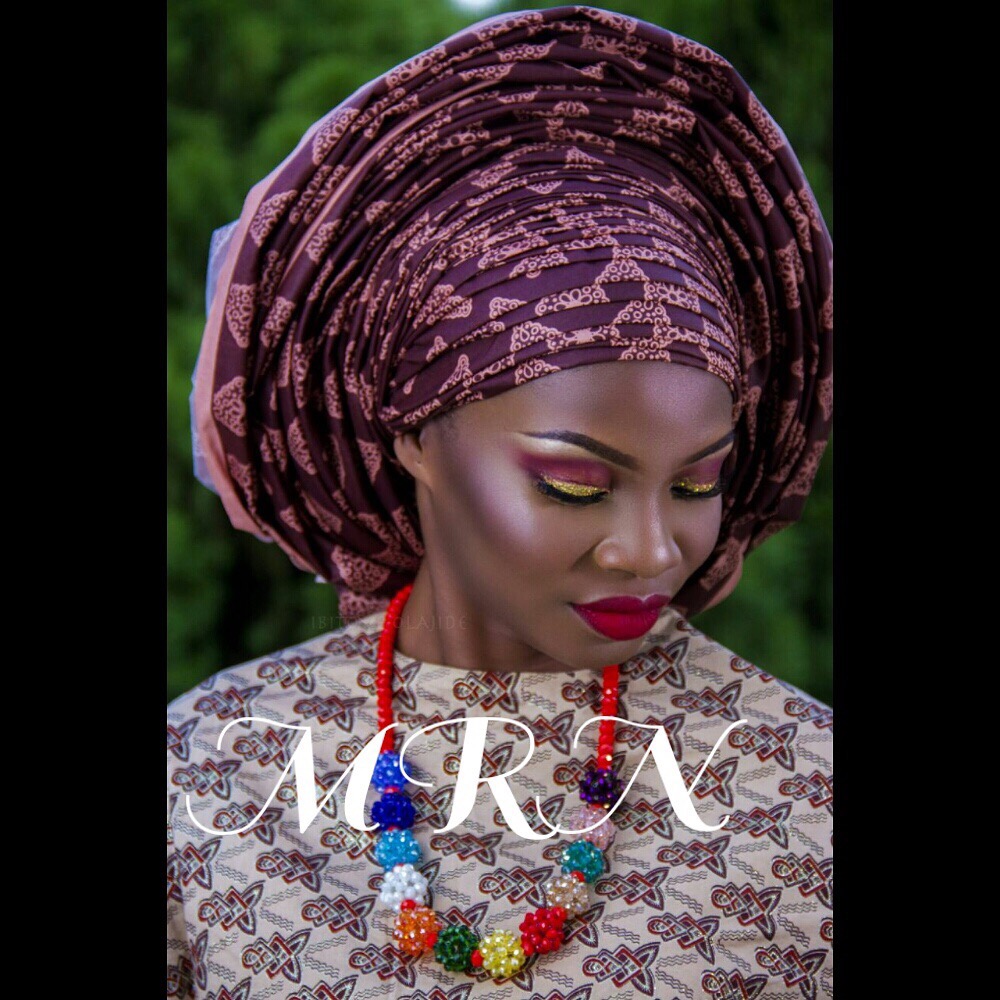 11. Recall a time with a frustrated makeup artist who wasn't satisfied with the makeup service you provided. How did you handle it?
My goal is to make my client happy. So I always achieve that. The only challenge I had with a client is when she told me to do a make over on her daughter face that wasn't paid for and she started reigning abuses on me when I told her to pay some thing before I start her daughter makeup. Funny enuf her daughter had to plead with me not to be angry because she found out that I was cool throughout the period of her mum insulting me. Later on the mum had to apologize. As a makeup artist you need to develop these following attributes ;
– Humility
– Patience
– Friendliness
– Respect