I finally got my Schengen visa and I'm ready for that travel. It's been a long time coming. So I was supposed to meet up with my friends Ruth and Ebun either in Amsterdam or France. One week before traveling, there was change of plans. I was going to be a solo traveler for the first week in Amsterdam. I had two weeks to spend, thanks to my recharge week and work from any country 💃🏻.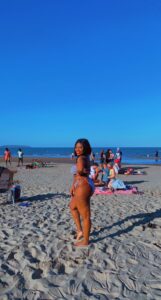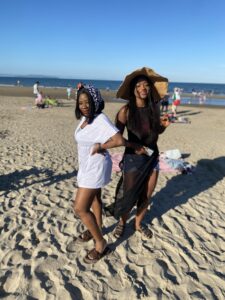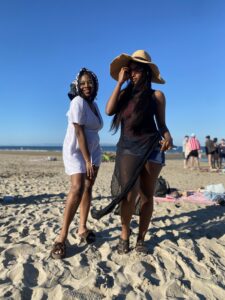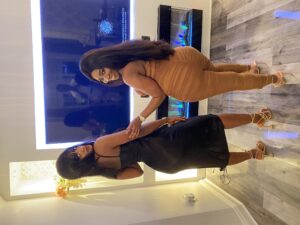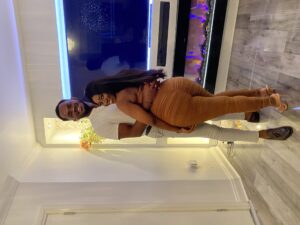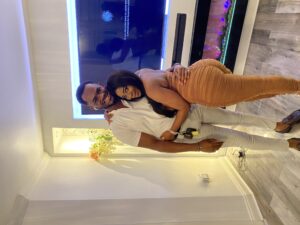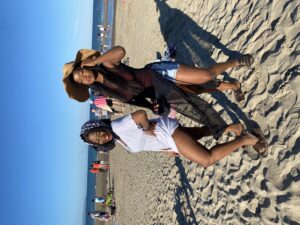 I started my July with beach days, barbecue parties and engagement party with excess food. At this point summer was just starting but I was almost dying of enjoyment.
The struggle leaving the airport was crazy because of internet issues. I finally got my way to this beautiful apartment Pietersbergweg. I was too tired to do anything that day so I had the longest sleep ever. I woke up to already prepared meal that was arranged by my host Nchedo who was in London at the time I arrived. Amsterdam is beautiful 🤩. I wasn't used to the tall buildings so Yh I was fascinated.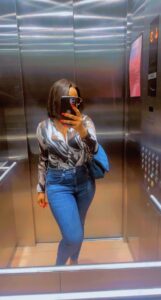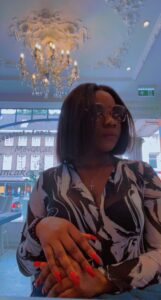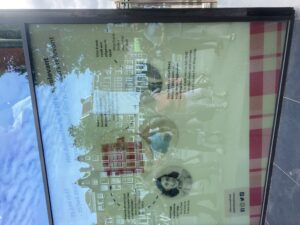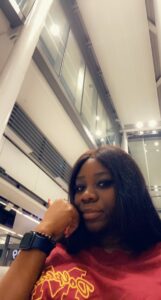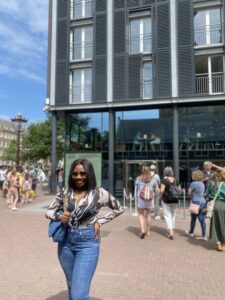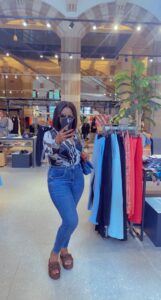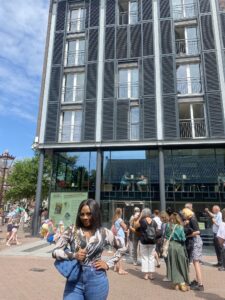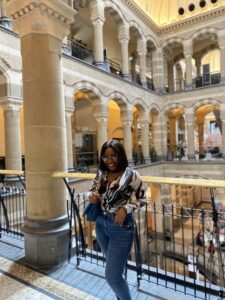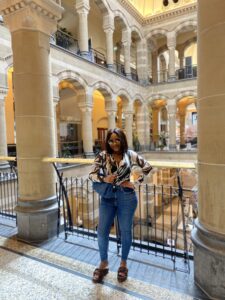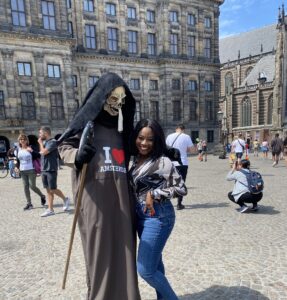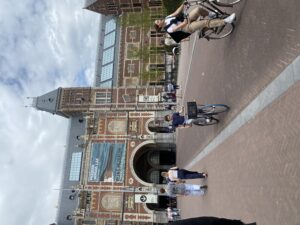 If you're considering taking a solo trip to Amsterdam, you're in for an amazing experience. Amsterdam is a vibrant, culturally rich city with a lot to offer travelers of all kinds. Whether you're interested in art, history, food, or just soaking up the local culture, Amsterdam has something for everyone.
One of the best things about Amsterdam is its rich history and culture. The city is home to a number of world-famous museums, including the Rijksmuseum, the Van Gogh Museum, and the Stedelijk Museum. These museums are home to some of the most important works of art in the world, and a visit to them is a must for any art lover.
Amsterdam is also known for its vibrant food scene. You have to try their pancakes. Whether you're looking for traditional Dutch cuisine or more international flavors, you'll find something to suit your tastes in Amsterdam. The city is home to a number of amazing restaurants and cafes, and there are also many street food vendors offering delicious treats.
In addition to its museums and food, the city is famous for its canals and waterways, and taking a boat tour is a great way to see the city from a different perspective. Amsterdam is also home to a number of parks and green spaces, which are perfect for relaxing and soaking up the local atmosphere.
I got back to work the second week, went church visited more places and on my second weekend, we went to Brussels, Belgium. I was il till 2am painting and we had to get a train to Brussels by 7am. It was a tough one for me waking up so early. We decided since it was summer, it wasn't going to be that cold. God, We were wrong because I was freezing.
Brussels is the capital city of Belgium and is known for its rich history, culture, and delicious cuisine. If you're planning a day trip to Brussels, there are a number of amazing things to see and do. Here are a few suggestions for how to spend a day in Brussels:
Visit the Atomium: The Atomium is a iconic modernist building in Brussels that was built for the 1958 World's Fair. It consists of nine steel spheres connected by tubes, and it offers breathtaking views of the city from its observation decks.

Explore the Grand Place: The Grand Place is the central square of Brussels and is a UNESCO World Heritage Site. It is surrounded by beautiful guildhalls and is home to the impressive Gothic Town Hall.

Taste some Belgian chocolate: Belgium is famous for its delicious chocolate, and Brussels is home to a number of world-renowned chocolate makers. Be sure to try some of the local chocolate while you're in town!

Visit the Manneken Pis: The Manneken Pis is a famous statue of a little boy peeing and is a beloved symbol of Brussels. It is located in the center of the city and is a popular tourist attraction.

Try some Belgian waffles: Belgian waffles are a must-try when visiting Brussels. They are made with a special type of batter and are served with a variety of toppings, such as whipped cream and chocolate sauce.
Overall, Brussels is a city with a lot to offer, and there are many amazing things to see and do on a day trip. Whether you're interested in history, culture, or food, you'll find something to suit your interests in Brussels.
We had this amazing pasta, visited Art and History Museum, Parc du Cinquantenaire before heading back to Amsterdam.
After a few I got back to Ireland with the organising of one of my friend's bridal shower, Chisom . Urggghhhh I was so stressed especially with the immigration check coming back from Amsterdam to buying props for the bridal squad. It still turned out way better than expected. She was excited
I ended my July still reminiscing on Amsterdam by attending Van Gogh's art exhibition in Dublin museum. Looking forward to my trip in August.
July was an adventure for me